Get to know us at our family-run hotel in the Puster Valley
Our hotel in the Puster Valley is a family affair – Gottfried and Marlene uphold tradition and keep guests in good spirits. We four daughters pool our talents and help towards the hotel's success and development. The youngest generation is already learning how to follow in our footsteps. And you, you're more than our guest. You're our friend. And as we're friends, we'd like to introduce ourselves:
Gottfried

Gottfried – singer and nature-lover

Our papa is a grafter. In his youth, Gottfried would go and pick up guests from the valley in his tractor – way before the first roads were even paved here. Today, he's the cock of the roost at our family-run hotel in the Puster Valley, so to speak. You'll know it's him by the braces holding up his trousers. He looks after guests and our hotel's hydroelectric power source in a branch of the Gader river, where he greases the turbines once a month.

Marlene

Marlene – the kind soul at the heart of the hotel

Mama Marlene is a busy bee, both publicly and behind the scenes. She will make you the world's best breakfast eggs in the morning. And everything she does goes into making a stay with us a great one.

Iris

Iris – creative genius in service

As the oldest daughter, Iris keeps a watchful eye on service. With her creative ideas and in philosophical talks, she reads people's minds and knows what they want. And she is always right there when somebody approaches the team with their concerns.

Anna

Anna – spa and serviette virtuoso

With a thirst for knowledge and an openness of mind, our Anna is a trained massage therapist, hydrotherapist, physiotherapist and beautician. During her massages, she gently works on small areas but her golden hands get right to the sore spots.

Heidi

Heidi – multi-lingual talent and mall rat

Outgoing and approachable, Heidi is easy to talk to. She knows the best places for shopping, pizza or R&R in the countryside. As a management assistant, she also ensures the smooth running of our family-run hotel in the Puster Valley behind the scenes.

Lisa

Lisa – the pro-business baby of the family

Our photo whizz Lisa is the youngest of the lot. As a creative soul, she's the one behind our brochures and website. She is feisty, inspirational and motivated to go out and seek suspenseful adventures in South Tyrol.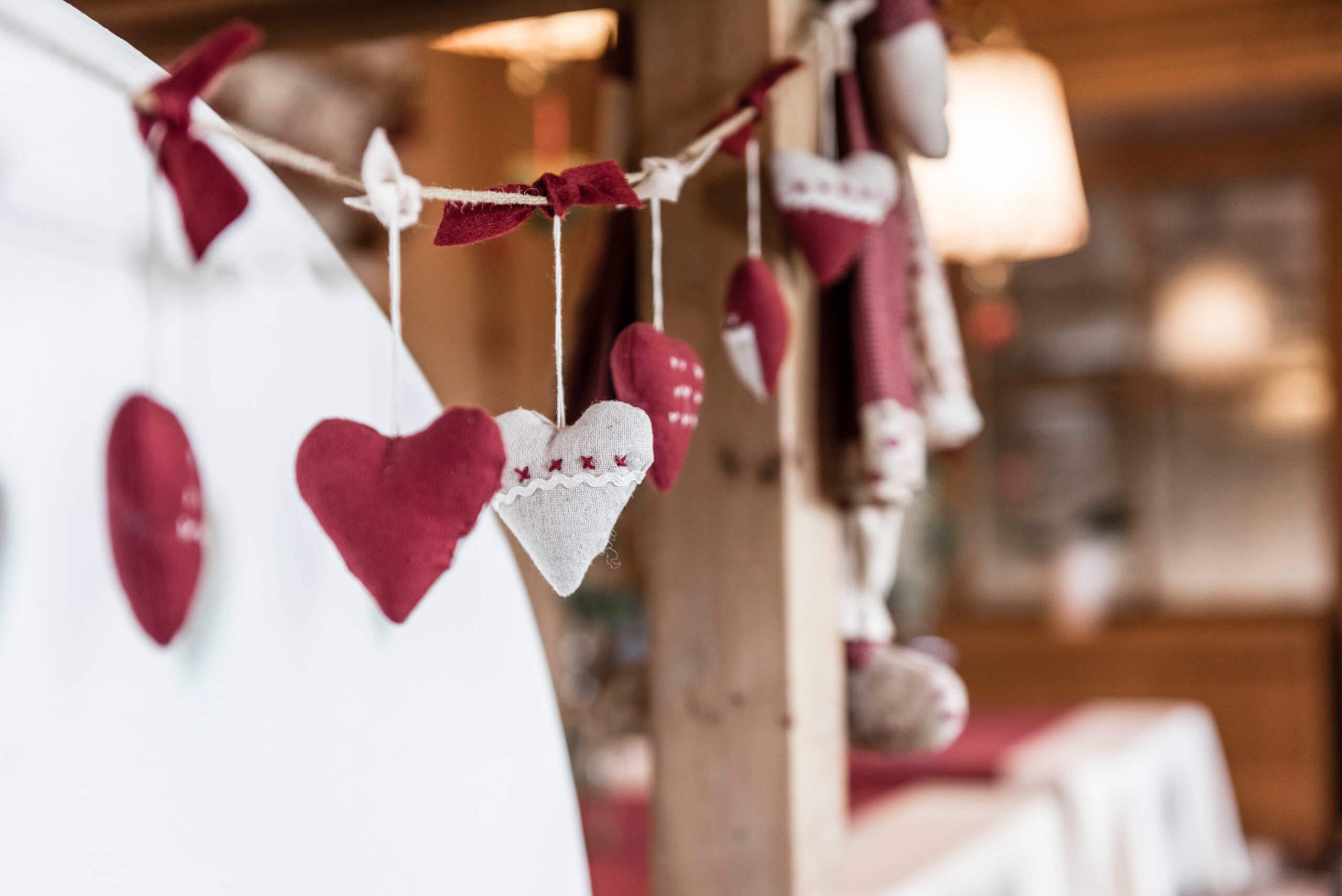 Let's sit together when we eat.